Founded in 2002, InChrist Communications gets its name from 2 Corinthians 5:17. "Therefore if anyone is in Christ, he is a new creation; old things have passed away; behold all things have become new." (NKJ)

ICC is a small, close-knit team of Christ-followers and experienced media professionals who think smartly and differently to lift your storytelling and brand marketing to new levels.
ICC serves a large group of national and international clients employing an array of specialized communications professionals. We're a lean company, virtual by design to be nimble, price competitive and quick to respond to client needs. And we can quickly scale-up as needed.
Core services include: branding, creative articulation, brand advertising across all channels, marketing, media relations/publicity, social media, digital marketing, crisis communications, video production, Google grant management, SEO, website design and a host of research and analytic services.
Our agency excels in strategic planning, creative concepts and innovative solutions, tactical execution, adherence to timeline and budgets, demonstrable results and customer service. ICC has strong relationships with both Christian and mainstream media. Our employees take your mission to heart, as if it were their own. We strive to exceed expectations and delight our clients.

We're a dedicated team of highly experienced brand strategy, creative, marketing and media relations pros who understand both the "Christian" and "mainstream" worlds — and have a heart to come alongside causes that matter and ministries that glorify God. Our vision — communications that inspire!  
You Have A Great Story to Tell. Let Us Help!
Veteran communicator Palmer Holt launched ICC two decades ago because time after time he saw ministries and missions struggling to communicate their story in a way that made them stand out from the crowded media landscape.
Our team of highly experienced branding, marketing and media relations professionals located across the U.S. helps some of the largest faith-based organizations in the world crystallize their messaging, tell their story, build their reputation, and engage a wider audience through television, radio, print, digital, and social media.
We think we're pretty unique. See if you agree we're the right fit for your organization.

Our team comes from a mix of professional backgrounds. One common thread unites us: our devotion to Jesus and our desire to serve Him and organizations and individuals that glorify God.

Top Management Involvement
When you hire ICC, you get the full attention of our CEO, who personally supervises every account.

Faithful/ Hard-Working/ Conscientious
We pursue excellence with abandon because we're obsessed with doing the best work out there. No one is going to do this job better than ICC.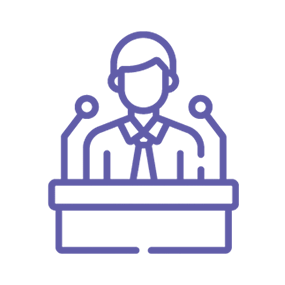 Nimble/ Flexible/
Responsive
Because we're smaller than many agencies, we're able to move quickly to get any job done — and scale up quickly through strategic partnerships when needed.

We bring a fresh, novel perspective to your work — making sure you don't fall into the "sea of sameness" that affects so many organizations.

Captivating writing is crucial, whatever the format.
We have some of the most talented writers around — storytellers who know their craft and are regularly published in national print magazines and on leading news sites. We also have expert marketing and social media writers — savvy, sharp, on-point, engaging.

We operate in the
"real world."
ICC understands faith-based nonprofits have limited budgets. We price our services accordingly — and we're determined to give you value that exceeds your investment.

We're on-call 24/7 in a crisis, serving you whether you're in the U.S. or on the other side of the world.