A thorough press kit can save both you and journalists time, and enhance your credibility
Building and maintaining a good relationship with the media is as important for Christian organizations as recruiting supporters and raising funds. Whether you are looking to promote or protect your ministry, you need to serve journalists well.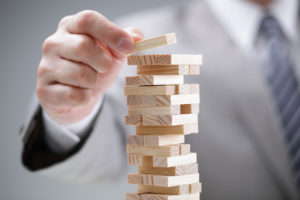 Though some may think positive media relationships are as hard to develop as sending a satellite to Mars, the truth is it's not rocket science. Providing some basic resources will go a long way to opening channels of communication, and the foundation of that should be a good press kit.
What's that? It's a selection of articles and visuals that explain who you are and what you do that journalists can access easily. It's background information that orients them so that they are better informed when they come to ask you questioned about a particularly topic or issue.
This press kit should be clearly identified on your home page, with a visible link. Though talking about "the press" sounds a bit old-fashioned in this digital age, it's better to use than "media," because some websites use that word to describe music, videos, and other kinds of files.
Here's what your press kit needs to include:
Background:  Give your mission statement and brief history. Explain what your organization does, and how long it has been doing it. Provide some details about the scope and extent of what you do; journalists love details. Keep it factual; avoid being gushy. FAQs are a good way of communicating basic information.
Biographies: Information about your leaders and their backgrounds and experience. "Just the facts," please; don't make them sound like superheroes.
Bio photos: Good, clear head-shots/portraits of key leaders. Again, simple and strong, nothing too "artsy."
Press releases: News from your ministry about developments, appointments, opportunities, etc. Write them in journalists' "inverted pyramid" style; this is news, not fundraising copy. Whenever possible, include a strong photograph: publications are always looking for good art to use, and providing an appealing picture can increase  the chances of your release being used.
Release archives: Past news releases.
Clippings: Collect a selection of articles that have been written about your organization. These can offer helpful further background, and also lend further credibility by showing the interest others have had in you.
White papers: If you have reports and documents of note that your organization has produced in topics and issues, make them available here.
Endorsements: In the same way that clippings add a measure of third-party validity to your organization, so do endorsements gathered from other leaders and public figures.
Stock photos: Examples of our organization's work. Make sure they are well captioned.
B-roll footage: Short video clips.
Contact details: The name and contact details of people journalists can follow up with. Be sure to include an after-hours number, and that the person knows they are "on duty." Breaking news doesn't wait for normal business hours.
Contact form: If you include an online form for journalists to use to make follow up inquiries, be sure to monitor it and respond immediately, even if it is just to acknowledge receipt and to tell them you will be in touch as soon as possible.
For an example of what a strong press kit looks like, visit the one we provides for the International Day of the Unreached, here. You'll see examples of all the things I have suggested, clearly presented.
While all this needs to be readily accessible online, it's important to also have some hard copies printed and on hand, in case you need to be able to provide handouts at a moment's notice.
It needn't take a lot of time to put a good press kit together, but note that it's not a one-and-done thing. You have to be sure to keep it current; out-dated materials are almost as bad as no materials.
If you recognize you need your ministry or organization to be media-friendly in this way but don't know where to start, we'd be happy to help. Contact us at (704) 759-6192, or visit us on the web at www.inchristcommunications.com.