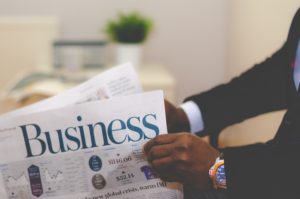 Palmer Holt and the InChrist Communications team work with ministries and faith leaders to help them share their news with the world. This year, our clients had a significant impact in the U.S. and internationally. Some of the highlights include:
Reach Beyond announced the appointment of the Rev. Steve Harling to the role of president and helped launch the first International Day for the Unreached at the National Religious Broadcasters (NRB) convention
Teach Every nation began broadcasting into 66 countries
The Westfall Group surpassed its $500 million fundraising milestone  
The Mission Society celebrated its inaugural GreenLight Gateway program mission trip, introducing college-age women from across the U.S. to cross-cultural ministry
SAT-7's Rita El Mounayer arrived in the U.S. to share the network's pioneering work in the field of using broadcast media to provide engaging and interactive educational programming to refugee children
Innovative nonprofit organization DriButts launched its #StoptheCrap movement to help stop the dangerous spread of untreated fecal matter from naked babies who simply crawl around
In addition to spreading the good news that our clients work so hard to generate, we also keep our fingers on the pulse of major news stories that are trending both online and offline.
In an op-ed written for The Christian Post, Palmer Holt recaps some of the top news stories of 2016 that were of significance to believers. Click here to read it. Then share it with your social media network.  And let us know which stories resonated most with you this year!
To learn more about how your ministry can leverage the media to gain local and national attention, contact us today to schedule a free public relations strategy session.