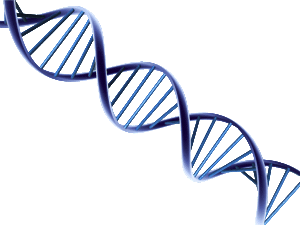 At InChrist Communications, I believe you cannot be an effective servant of the Lord and his work unless you are fully invested in those you serve. Learn your ministry's DNA.
The heart of ICC is to help others grow in Christ and find their God-given message. The key to doing this is to truly know your clients, not in a cursory fashion, but in fact.  Without this knowledge, you are merely a worker for a cause rather than a person fully vested in other people for an eternal purpose.
Don't be a "hireling," but look to be truly "grafted" into the ministry's roots so you identify with its core and can grow with it. You are not created to "just be a person" who  delivers on what your superiors advise – you are a worker invested with Christ to help the client and the ministry flourish in spiritual formation and growth.
Share the same DNA as the ministry you represent. Learn all about the ministry that you can – its core beliefs, mission and values. Know how and why the organization is serving its particular clients, and what you can do to make that grow. The closer to the heartbeat and mission of those you are serving, the more effective you will be.
After being grafted to the ministry's roots, you have a deeper understanding of how to help them move in the direction they want and need. You can now find the best opportunities to grow the ministry's voice, share its news and spread its mission.
The more you know what the ministry is about, the better you can anticipate its needs and how it can fully impact others for Christ. Without walking in the shoes of those you work for, it is impossible to be truly fulfilled in your own work, much less so for the ministry itself.
Identify.  Personify.
Founded in 2012, InChrist Communications derives its name from 2 Corinthians 5:17: "Therefore, if anyone is in Christ, he is a new creation; old things have passed away; behold all things have become new." (NKJV)