ICC Helps Dr. Jim Denison Launch New Book, Drive Awareness and Secure a Column in The Christian Post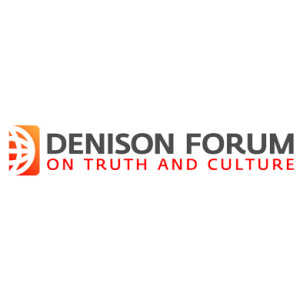 Background:
The Denison Forum on Truth and Culture (DFTC) (www.denisonforum.org) exists to engage contemporary culture with moral truth. Founded by Dr. Jim Denison in 2009, the Forum responds to issues through a variety of communications and channels, including a column in "The Dallas Morning News," daily online cultural commentary, Baylor Health Care System board membership, books, articles and speaking engagements.  
Dr. Denison tapped ICC to develop and implement a media relations campaign to promote his book, "Radical Islam," the first in the "Unlocking the Truth" series of books offering a spiritual perspective on key cultural issues facing America. Dr. Denison also wanted to use the opportunity to promote him as a subject matter expert among both Christian and secular media outlets and audiences.
Challenges:
During the process, the client was undergoing a rebranding campaign

Author relatively unknown outside of Texas and Baptist circles

A lot of books on the subject (radical Islam) already published
ICC Strengths and Assets:
Extensive experience promoting book releases and authors

Relationships with and access to faith-based media and religion reporters in markets across the U.S.

Strong project management skills

Distribution capabilities directly to desktops of targeted, opted-in journalists

Strong relationships with PSA producers and Christian radio stations

Strong social media capabilities

Strong news writing
Strategies and Tactics:
Developed a comprehensive media plan

Developed a series of press releases and comprehensive press kit to drive awareness and excitement

Developed a PSA campaign and radio giveaway campaign to compliment other media efforts and drive awareness in local markets across the U.S

Worked with the ministry's internal team to provide social media consultation and assistance, and help launch a social media campaign in combination with news announcements
Results:
Secured 286 media clips with a combined equivalent ad value of more than $50,000 over the course of the three-month campaign.

Launched a national PSA and book giveaway promotion campaign, and secured the participation of 231 radio stations.

Scheduled 34 interviews with some of the nation's most respected Christian networks.

Media coverage included Christian Broadcasting Network (CBN), Salem Radio Network and American Family Radio.

Secured an ongoing guest column for Dr. Denison in The Christian Post.